Back To Blog
With so many ways to improve the appearance of a home, Gate Repair Mill Creek has found that a lot more homeowners are choosing to have a gate installed as a way to spruce up the looks of their home. This is a cost effective and practical way to make your home look better. It is cost effective as there are so many options that you have available to you. It is practical because it offers a lot of benefits, like added security. While you may be doing some research to determine what your options are, we have outlined some of them for you, to help you in your efforts.
Popular Residential Driveway Gates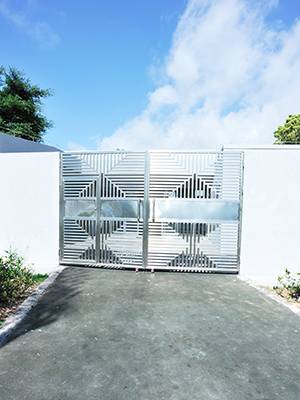 * Wood – This type of gate is increasing in popularity, as it is very attractive and sturdy. They come in plank, split-rail and ornate carved. There is a wood door that will fit every budget type.
*Aluminum – Most people are familiar with aluminum gates because they are generally the least expensive. There is a large variety of aluminum doors to select from in every price range. It really wouldn't be difficult to find an aluminum gate suiting your needs.

* Vinyl – There are several reasons this type is so popular. They are extremely durable and they do not require much maintenance. They do not rust or fade. Like a wooden gate, they do not run the risk of rotting. They are offered in a large variety of colors and styles. This makes it easy to find exactly what you're looking for to give your home the appearance you want. Vinyl gates are also among the most economical ones offered today.

* Wrought Iron – This is a very popular type of gate because of how long they last and how beautifully designed most of them are. They are offered in a variety of patterns and are known for their durability. While they may be a bit more on the pricey side, you definitely get your money's worth with a wrought iron gate.

From Start to Finish

Whenever you are going to have a gate installed, just make sure you understand the process. This means finding out all the cost up front. You will need to know how much the gate will cost and all of the labor cost associated with its installation. Make sure you can get what you want, from start to finish, at a price you can afford.