Back To Our Services
A gate that has loose hinges can be a problem for the home owner. To avoid any more damage to it contact our gate repair and installation company in Mill Creek. We are the best in Mill Creek with various products and services. Our local Gate Repair and Installation service is open 24/7 emergency services. We offer free estimates and we do have the best prices in Mill Creek. Gate Repair and Installation is a licensed, bonded and insured service company. We have been in business for many years and our professional contractors are well trained to repair and install many different types of gates and gate products.
Dedicated gate technicians who are prompt in delivering excellent services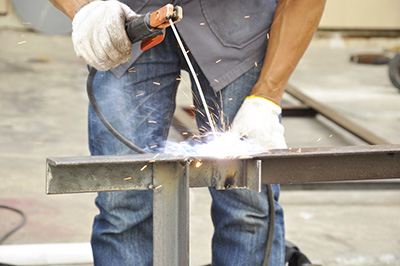 Count on us to provide gate repair services of the highest quality every time when the need arises. Our skilled technicians have the perfect solution for any problem. From hinge welding fixing to chain replacement, we do it all. One of our core areas of expertise is the repair of electronic components from openers to intercoms. Choose us for full structural restoration as well. In addition to fixing automatic systems of this type on a scheduled basis, we run a speedy and dependable emergency service. For swift and effective gate opener installation, hire our company with confidence. We install entire systems as well. Perfect organization is one of our major strengths. With our maintenance service, many serious issues are prevented and the system stays in optimal condition.
While monetary value is always important, our company in Mill Creek cares about your family's safety. Our friendly contractors can take care of all of your repairs and installations the same day with our same day service guarantee. At our local gate repair and installation company in Mill Creek we repair and install many different products including fences. Here are some of the repairs and installations that we cover:
* Gate track repair, Safety sensor repaired and installed, Exit loop installations and repair, Repair Hinges, Install gate motors on existing gates, New Installations, Spring repair and replacements, Repair and install openers, Gate wheels repair, Welding, Post repair
We install and repair several types of gates including those that are customized. We are the best gate repair and installation company in Mill Creek. Our large list of customers trusts us because we are reliable and provide the best service in the area. We get many recommendations from our customers to their family, friends and business acquaintances. Our gate repair and installation service will give you a free estimate so you can shop around and compare us to other companies. We guarantee that our prices are the lowest in the area. If you are having a problem with your gate give us a call anytime may it be day or night and an expert contractor will be on their way to make the repair. Our Gate Repair and Installation Company can repair or install a gate safety sensor which will detect id there is an object in the way of the gate closing. If the sensor detects that something is on its way, the gate will open back up preventing damage to property or an injury to an individual.
Our driveway gate company also repairs and installs openers and phone entry systems for residential homes and commercial businesses. There are many different size and types of gates that we install and repair. Commercial gates can be very large and only be installed by one of our professional contractors. Having a fence and gate installed either on your home or commercial property is added security preventing intruders from entering your property. Our skilled contractors will have no problem installing your gate.
All these products are available at one single place, our Gate Repair and Installation Company in Mill Creek that is not very far from you. Just a single message at our 24/7 emergency repair service will give you all the service you need. With our quick and efficient service we can install and repair all types of gates and gate openers that you can find at our local Gate Repair and Installation Company in Mill Creek. We are the best gate repair and installation service in Mill Creek.
Back To Our Services